Vitalizing Sheet Mask
The "energy cocktail" revitalizes fatigued skin. A special polysaccharide spectrum provides for an excellent improvement of skin moisture, suppleness and elasticity. The mask with grape extract from the Champagne, an energy booster with plant-based taurine and a stimulating energy complex activates the skin functions, supports skin's natural cell regeneration and instantly imparts youthful freshness.
Ideal in combination with the LUXURIOUS GRAPE Energy Concentrate.
Application: Remove the protective foil, place mask on cleansed skin, gently press on and adapt mask to facial contours.
Relax and let take effect 10-15 minutes.
Remove mask and massage in remaining moisture.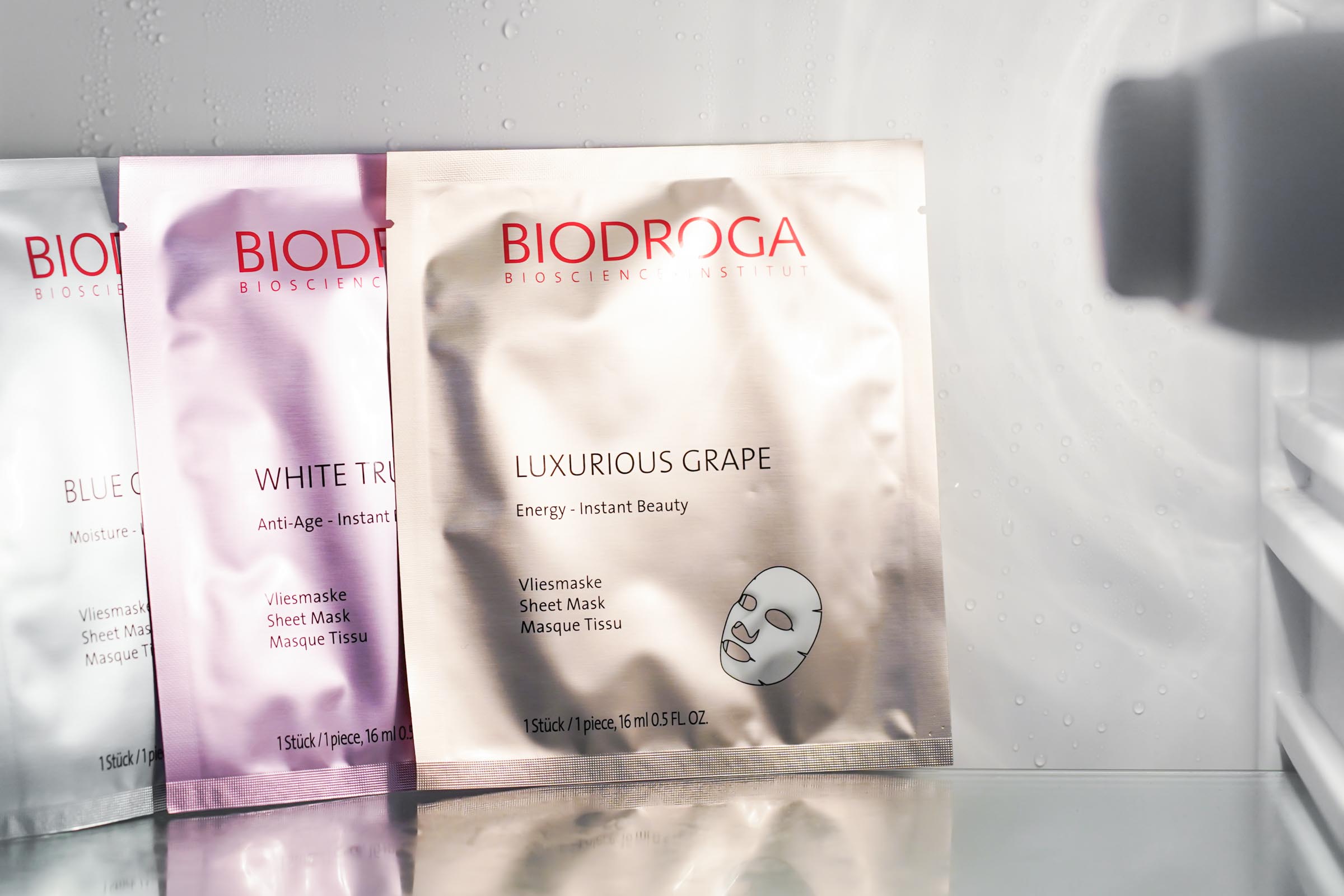 EFFECT CARE
Thanks to their consistency and mode of action, concentrates are able to reach a long-lasting effect which will still be visible even after weeks.
• Due to their liquid consistency and small molecular size of the ingredients, Biodroga Concentrates are able to perfectly penetrate into skin and also reach deeper skin layers
• The ingredients are able to anchor in skin and to replenish its depots
Thanks to their special ingredients and their mode of action, sheet masks leave a visible instant effect.
• They are "Made in Germany" and manufactured observing the highest quality standards
• The ultra-fine, biodegradable cellulose sheets are very skin and eco-friendly and therefore best suited as ingredient carrier
• They are enriched with a concentrated mix of intensely conditioning and pointedly acting ingredients with instant effect
• The fleece stays moist and continuously delivers its precious ingredients to skin
• In just 10 minutes skin is perfectly conditioned