Aromatic Roasted Green Tea
A wonderfully unique and mellow beverage, NISHIOMEIKOUEN Houjicha is a specially roasted concoction of green tea leaves that produces a pleasing toasty aroma and delicious nutty aftertaste. The roasting process lowers the caffeine content of the tea leaves, making it an excellent choice to be consumed at night for those with a lower tolerance to caffeine.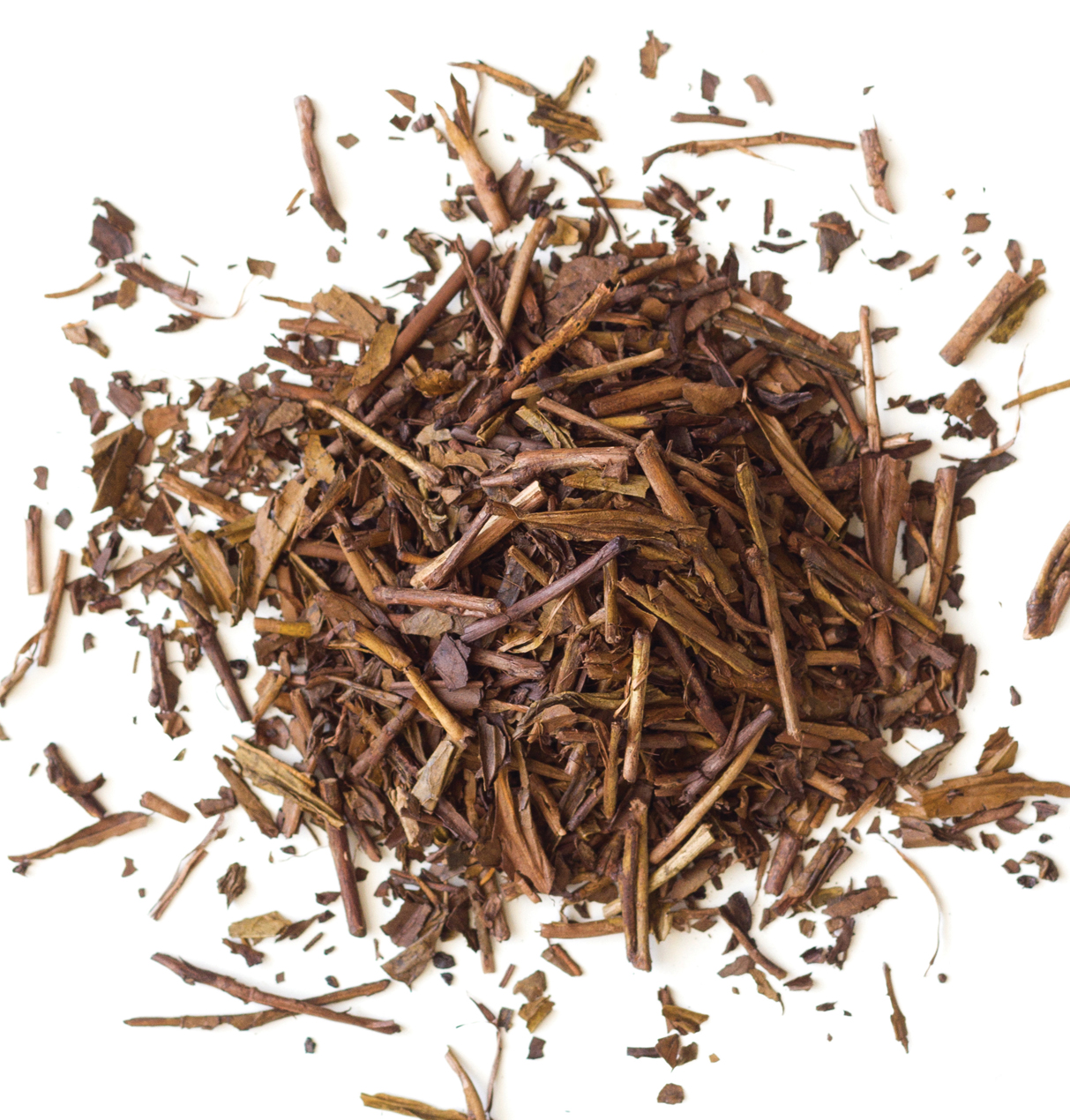 Brewing:
Pour some boiling water into the empty teapot to warm it up. Discard the water and dry the teapot.

Put one heaping teaspoon of tea leaves (5-7g) into the teapot for each cup you plan to make.
Pour the exact amount of boiling water (above 90c) into the teapot that you will need to fill the cups. You do not want to leave any water in the teapot after the cups are filled.
Let the leaves steep for one minute.

Pour a small amount of tea into the first cup, then pour the same amount into every other cup. Continue filling the cups a little at a time, making sure that each cup contains the same amount of the weaker first pours and the stronger last drops. DO NOT fill one cup completely and then move on to the next cup.

Continue pouring until the teapot is completely empty. You want the leaves to be as dry as possible to ensure a quality second infusion

With most types, you will get two or three good infusions. For the second, repeat the steps above. For the third, double the steeping time.
Benefits:
While other traditional Japanese green teas are only steamed after being harvested, Houjicha green tea leaves go through an additional step during which they are roasted at high temperatures. All green teas go through the steaming process to prevent the leaves from oxidizing. The additional roasting of the leaves creates the warm, brown shade and toasty aroma of Houjicha roasted green tea. The roasting process does not affect the tea's health benefits, but instead burns away bitterness and caffeine. Roasted green tea is wonderful to drink after meals or in the evening. Houjicha is also a favorite of children and the elderly, who tend to be sensitive to caffeine.
Ideal for caffeine sensitivities

Relives stressful days at the office or at home

Keeps your skin looking clear and youthful

Fights colds and keeps your immune system strong

Supports a happy and healthy heart

Boosts your metabolism while helping with digestion

Alleviate (and prevent!) swelling pain from arthritis

Reduces Bad Cholesterol and Increases Good Cholesterol