Deep Cleansing Mask -intense cleansing and clarifying effect- with, among others, BioEcolia®, licorice root, SymCalmin® and olive oil. Deeply cleanses the skin, removing excess sebum and refining the appearance of pores. Deep Cleansing Mask soothes the skin and its redness and irritation. It strengthens skin's protective acid mantle. Provides optimum care and protection for a clear, even complexion.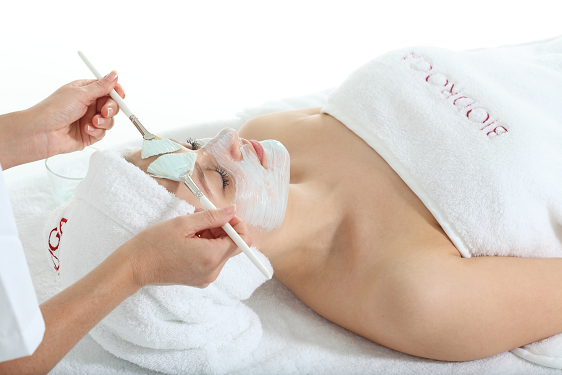 FORMULATION

Clarifying, creamy texture

SKIN TYPE / CUSTOMER REQUIREMENT

For all impure skin types, or skin that is prone to inflammation and/or excess sebum production. Especially popular with customers who want their skin to look clear and pure.

APPLICATION

1-2 times a week after cleansing, toning, and peeling: Apply generously to the face, neck, and décolletage, leave it on for 15 minutes, then remove it with moist pads.

INGREDIENTS

BioEcolia® – boosts natural skin flora, stops the spread of pathogenic bacteria, inhibits inflammation and strengthens the skin's own protective acid mantle

Oil reducer – oil-binding properties give shiny patches of skin a more matte appearance

SymCalmin® – relaxes the skin and reduces reddening and itching

Sea algae extract – for intensive skin moisturization

BENEFIT/

EFFECT

•Optimizes levels of fat and moisture in the skin

•Gives excessively shiny skin a matte appearance

•Diminishes skin irritation and reddening

•Boosts natural skin flora, minimizes existing impurities, and prevents the formation of more impurities

•Clarifies and refines the appearance of the skin

OUR TOP TIP:

Can also be used occasionally as a deep cleansing mask for normal skin.