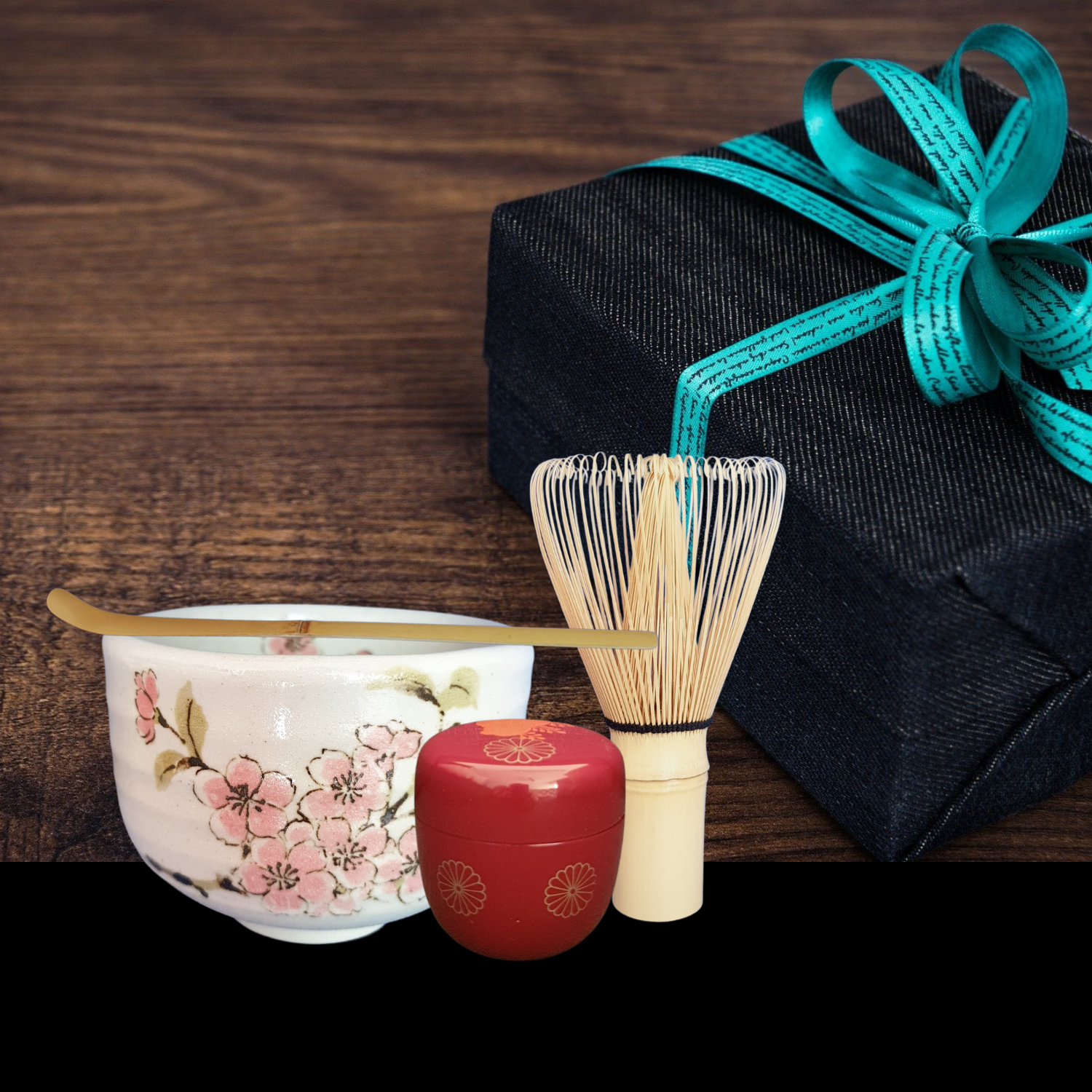 To enjoy Matcha with full flavor and the correct frothy consistency without lumps, you need the proper tea ware made specifically for traditional Matcha preparation. This Starter Set is the minimum set including only the essential tea ware you need to make a perfect bowl of Matcha.
Set includes a Matcha Bowl (Chawan), Whisk (Chasen), Matcha Scoop (Chasyaku) and tea powder canister (Natsume) The Matcha Bowl is the most standard shape and size, so that it is also perfect for beginners.
We recommend that you get the bamboo whisk wet just before you use it. The bamboo whisk is susceptible to dry conditions. With this set, you have everything essential to correctly prepare Matcha, so you can enjoy an authentic and flavorful bowl of Matcha.
Chanoyu - Matcha Tea Set (Starter)
1. Chawan - Tea bowl (1pc)
2. Chasen - Bamboo whisk (1pc)
3. Chasyaku - Tea powder scoop (1pc)
4. Natsume - Tea powder canister (1pc)